I love mornings when you wake up late and then spend forever having a large and relaxed breakfast. This is something I do when I celebrate Christmas at my parents' house. So this year we all gathered for a late Christmas breakfast on the morning of the 25th and the 26th of December.
One of my favourite parts of Christmas breakfast is the selection of food. My mum usually make homemade bread before Christmas and there is plenty of different types of cheese, toppings and Jams, some of them even homemade. One of the homemade toppings we have is my dad's "Sylte", a traditional Christmas meat used as a bread topping with Christmas spices in it.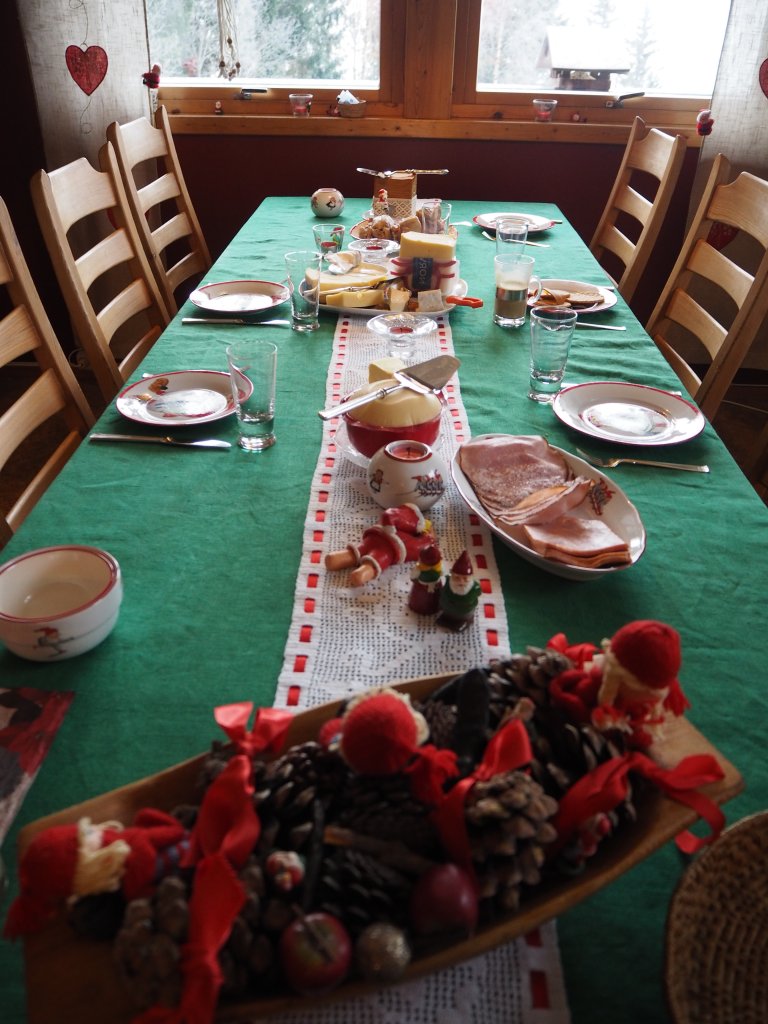 We have, of course, brunost as one of our toppings. I usually save brunost for last to eat as a "dessert" on top of homemade Oat crackers. Those oat crackers is a recipe we have had in our family for years and we only eat them for Christmas, so they are a special treat. It's usually my parent who make them before Christmas. My mum make the dough, while my dad is in charge of rolling and cutting them into circles. Eating them with brunost taste like Christmas to me.
After we are all done eating, we usually sit around with a cup of coffee and talk. Growing up, this was one of the most boring parts of Christmas. However, by now I love both coffee and the relaxed morning chats with my family. This year we made a special coffee-Latte with brunost flavours. I must admit, my family was sceptical at first, but they all loved it.