The farm where Anne Hov, the inventor of Norway's national cheese, was born and raised is now a protected national treasure, where you can learn about the fascinating story of both Norwegian brown cheese and the strong, independent woman who invented it.
Anne Hov's story is one of female strength and innovation in a traditional, male-dominated farming society. Born and raised on Solbrå farm in Gudbrandsdalen, not far from the Norwegian mountains, Anne spent summer months on the farm looking after their dairy cows.
Norway has a long tradition of this type of summer-pasture farming, where families moved their cattle, sheep and goats to higher elevations for grazing and fattening up, to ultimately produce more milk. In the 1800s and early 1900s, it was the womenfolk who looked after the animals and made butter and cheese from the milk.
Creating the famous cheese
The key element of summer farming was treating and preserving the milk, churning the butter, making cheese and boiling the whey (the liquid left over when milk is curdled and strained to make cheese). Traditionally, brown cheese was made by boiling whey without the addition of cream, resulting in a sugar-rich and lean product.
Anne's father disliked goats, so she only had cows' milk available on the farm. In the summer of 1863, at the age of just 17, she came up with the idea of adding cream to milk whey and boiling it down until the fluid content was reduced, creating a firmer, fattier, more cheese-like product, now known as whey cheese (or brown cheese as it is referred to in Norway). It proved to be a flavoursome cheese.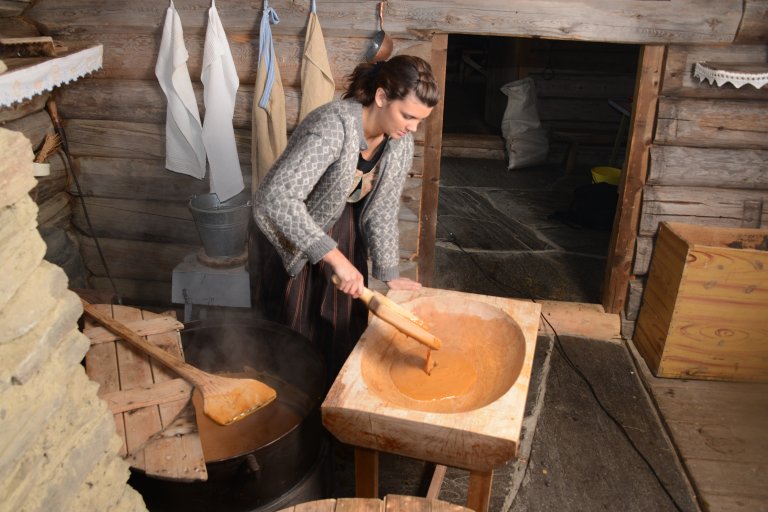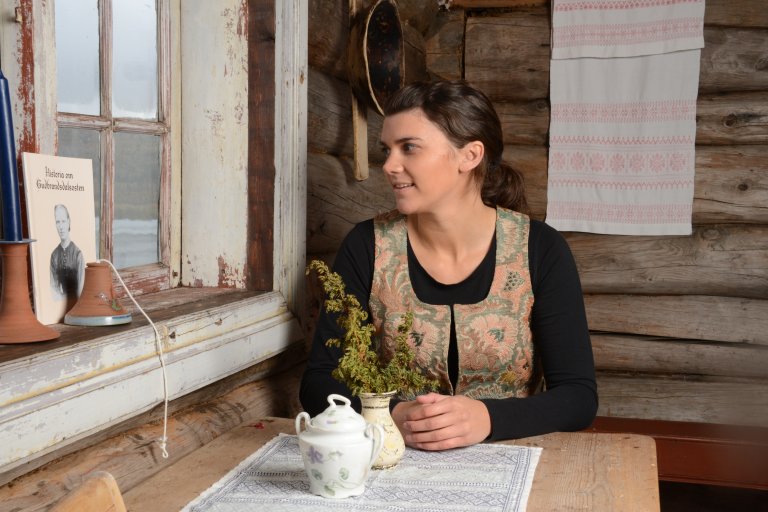 At this time, farming in Norway was undergoing a transformation. The railway network was expanding and cheaper products were being imported from abroad, which led to falling prices. Anne Hov refined her product still further and produced a brown cheese using a mix of cows' and goats' milk. It turned out to be more profitable and quickly caught on, and was soon being widely produced and consumed in the area.
"She was certainly an innovative woman," says Per Oluf Solbraa, owner of the farm where Anne Hov grew up. "In a male-dominated farming society, she managed to create a hugely popular product. This cheese is still an important part of Norwegian culture and society to this day."
Anne Hov's achievement is no mean feat. By experimenting, she managed to create a product that was fantastic, economical and also caught people's interest. Her innovation saved many farms in Gudbrandsdalen from a financial crisis in the 1880s. In 1933, aged 87, Anne Hov received the King's Medal of Merit for her contribution to Norwegian cuisine and the national economy.
Keeping the past alive
The tradition of summer farming lives on. The old farm of Solbråsetra is a popular destination, with a small museum where you can learn about the history of farming, how the cheese was made and what equipment Anne Hov used. And you can take a well-deserved break in their lovely café, and perhaps even try freshly boiled Brunost. "This is a way of keeping the past alive and showing off traditional farming culture, which is still alive and well at some farms in this region," says Per Oluf. Nowadays, the farm is a protected national treasure.
The present owner of Solbrå farm is Per Oluf Solbraa, who bought the farm from his grandmother in 1982. He lives on the farm with his wife, Tone Kristin, and their three children, Even, Anne and Ola. They are all named after ancestors from the Solbrå family. Anne Hov was in fact the sister of Even, Anne and Ola's great-great-great grandmother.
Per Oluf and Tone Kristin's daughter Anne has served as a guide on the farm for the past seven summers, together with her grandmother Randi Solbraa. The old wooden house where Anne Hov made the first Brunost is still there today with all the equipment that she used back in 1863. This is where the tour begins. Anne tells visitors the story of Anne Hov and brunost, while her grandmother Randi makes traditional Norwegian waffles for them. The waffles are a great success, especially with tourists, as they are made with rich sour cream.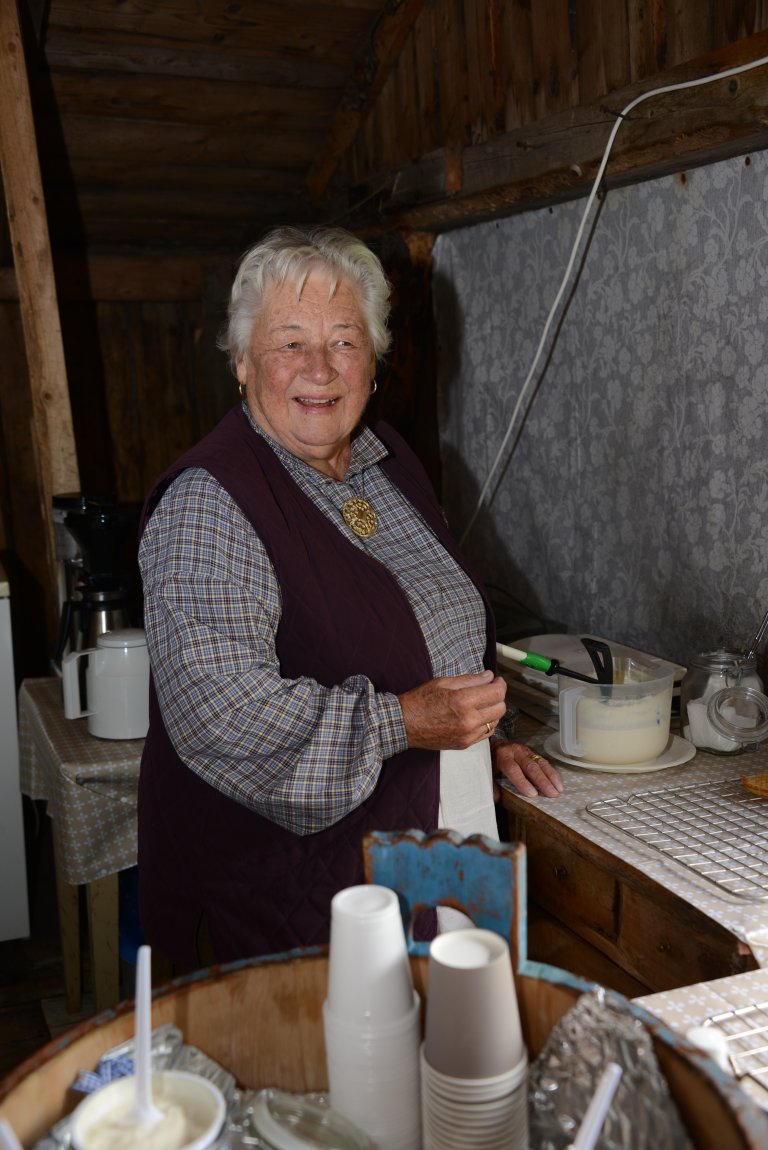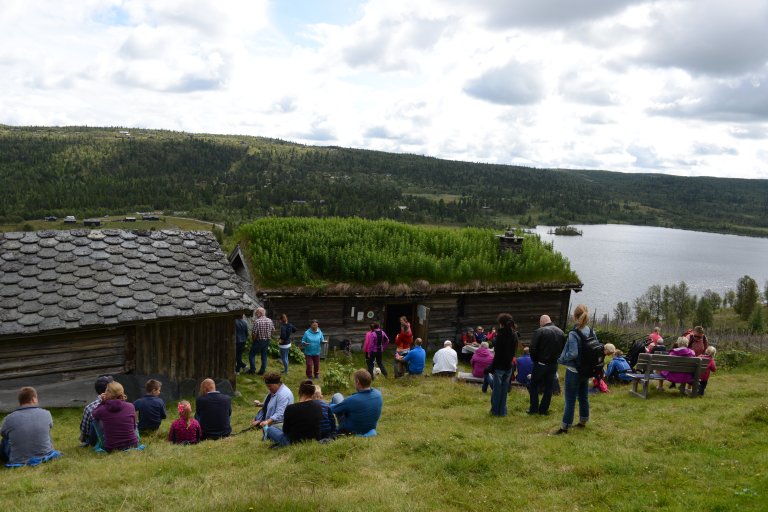 There are no animals on the Solbrå farm today. Per Oluf and Tone made a decision to loan out the farming land to a neighbouring farmer. However, cows, pigs, sheep, goats and horses previously roamed the Solbrå farm, like most of the farms in the surrounding area. There is a total of 19 buildings on the farm, all old and listed. In recent years the family have spent a great deal of time restoring many of these buildings. Great emphasis has been placed on restoring the buildings using traditional methods and in consultation with cultural authorities. It's important for Per Oluf and his family to respect the long traditions of the farm, and the history that lies within its walls.
Brunost is still incredibly popular in many corners of the world. Some say it is a bit like marmite for Brits; you either love it or hate it. "Often we put the cheese on bread for our packed lunch, but some people like to experiment," smiles Per Oluf. "My mother used to boil the cheese and serve it as a sauce with ice cream. And many people add brown cheese to sauces and serve it with game and meat. It lends a lovely sweet flavour to dishes."
Perhaps you would like to visit Solbråsetra one day? The farm is open to visitors in July and August every year.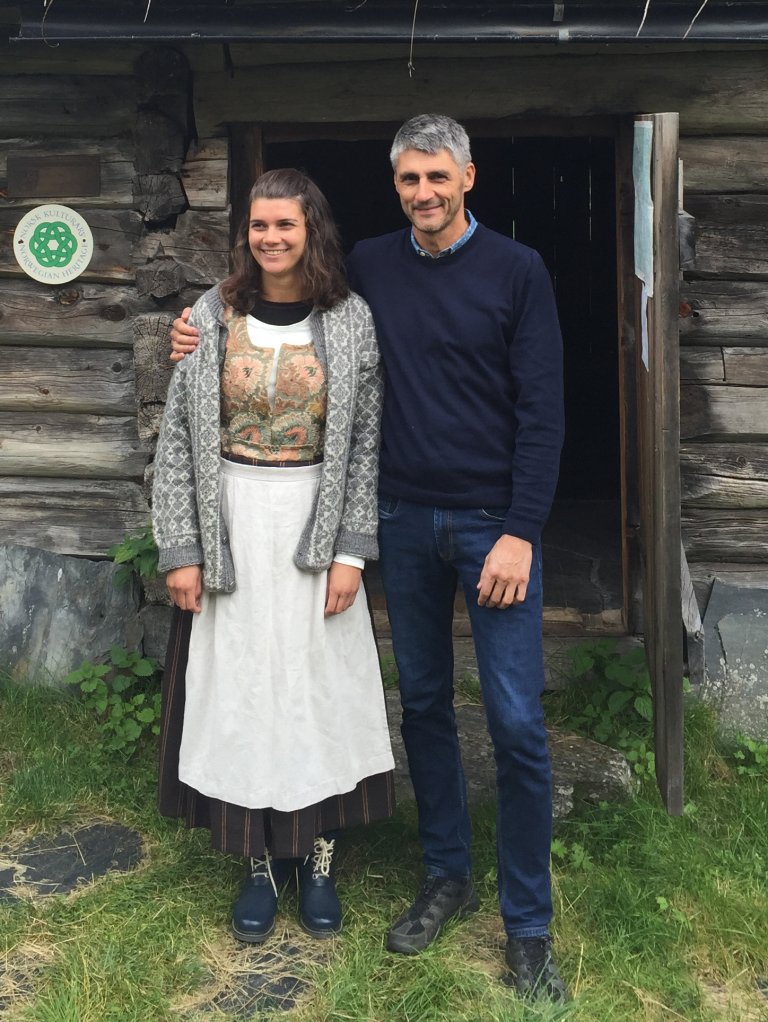 Visit Solbråsetra's Facebook page for up-to-date opening times and to find out what's happening at the farm: https://www.facebook.com/Solbraasetra/
Source: SCAN Magazine and Per Oluf Solbraa