I arrived in New York City on a Thursday afternoon. My first full day in New York was spent getting to know Williamsburg in Brooklyn, where I stayed. This is a beautiful area of Brooklyn, with great views of New York City. The local whole foods store there also sold "Ski Queen", the American name for Brunost! In addition, I found a coffee shop named Oslo. Although the coffee shop had nothing in common with the capital of Norway, the employees there enjoyed trying some brunost. My first attempt at bringing brunost to the people of New York was a success!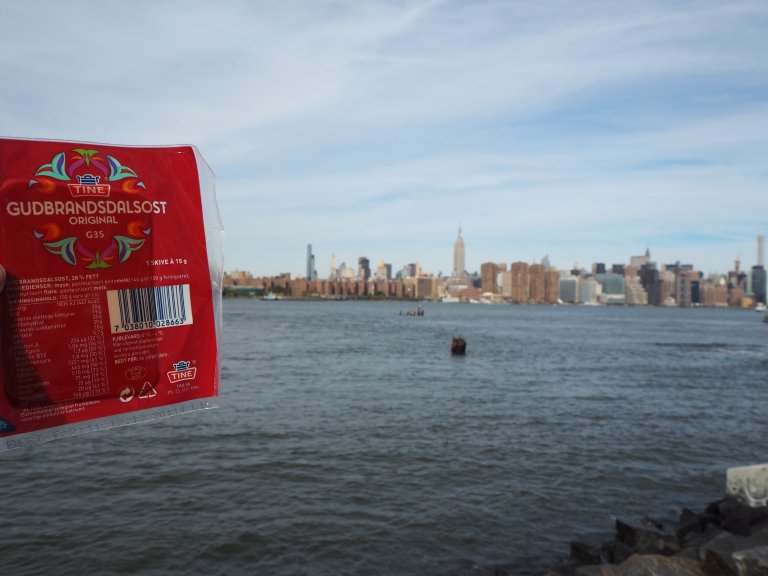 My first weekend in New York was also spent sightseeing. I walked across the stunning Brooklyn Bridge. This 1-km bridge that opened in 1883 gives you beautiful views of Manhattan. I also visited Central Park, one of the most filmed locations in the world. It's a popular place for New Yorkers to go for a run, but you can also go ice-skating or go to the zoo there.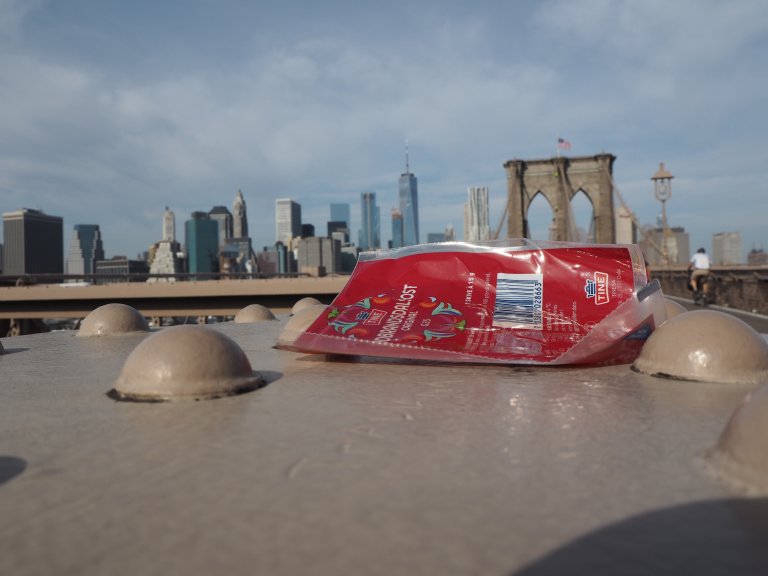 On Saturday evening, I invited some New Yorkers over for a small cheese party. Although my visitors all lived in New York, they came from a variety of countries such as Hong Kong, Russia and Germany. This cultural diversity is one of the most amazing things about New York City. I had made homemade brunost-flavoured toffee and brunost fondue. Both dishes were a great success and my guests even took some of the brunost home with them for later.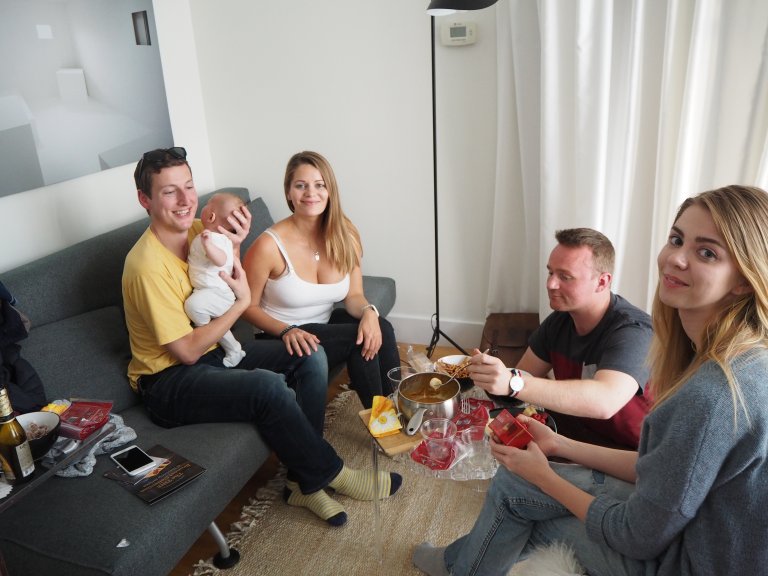 Sightseeing, sightseeing and more sightseeing
There is just so much to see, do and eat in New York City. Consequently, I spent several days just wandering around the major sights of the city with my brunost. We viewed the iconic Statue of Liberty from the docks at Battery Park, we saw Grand Central Station and we enjoyed the view of the entire city from the One World Trade Center, the tallest building in New York. (PB060430)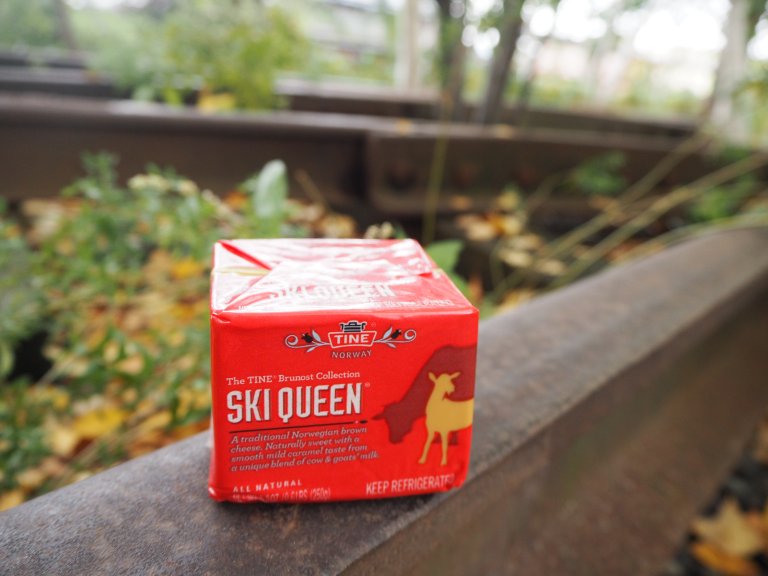 We watched people running the New York City Marathon, walked the High Line, and gave some brunost to a Swedish family visiting the city. We also found some people in Times Square who wanted to try the cheese, and gave some brunost to a girl from Chile who loved Norway. Overall, I and my brunost had a really interesting time and truly got to experience what NYC has to offer!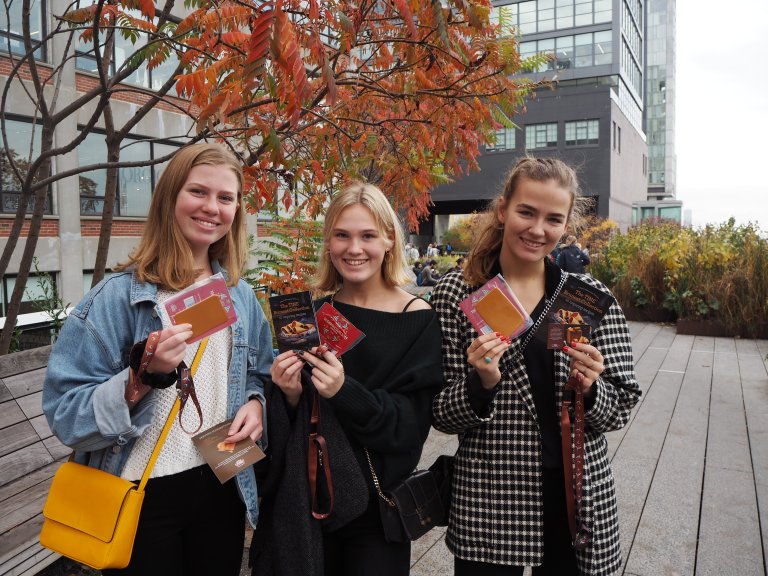 Superbrunost Wednesday
Sometimes everything seems to happen on the same day. This was certainly the case with my Wednesday in New York. The day started with an interview with chef Claire Welle at the lovely Otway restaurant in Brooklyn. I brought her some brunost and she told me about how she had grown up on this cheese and how she herself got into cooking and food. It was a very interesting chat.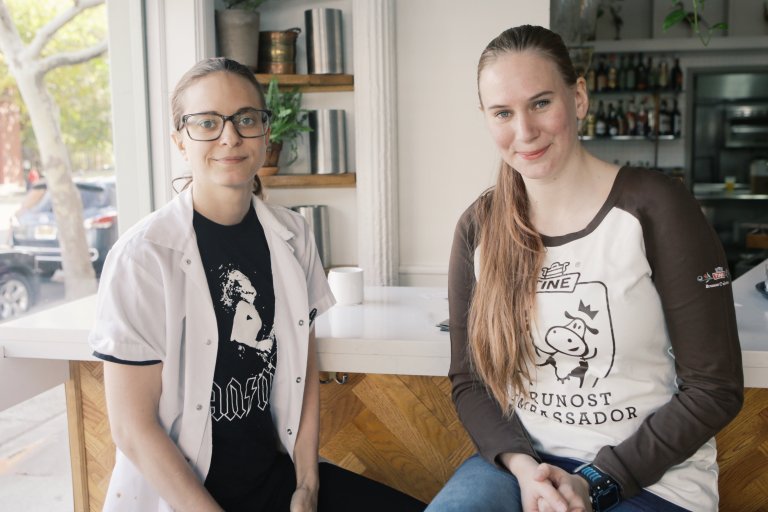 After the interview at Otway, I headed back to my flat to pick up the brunost cheesecake I had made. New York is known for its baked cheesecakes, so I knew that cheesecake with brunost was something I had to try out while in the city. So I made a cheesecake for a knitting evening at the Norske Sjømannskirken. This Norwegian church organisation can be found in several gateway towns around the world, and they usually sell brunost and other Norwegian snacks for those who are feeling a bit homesick.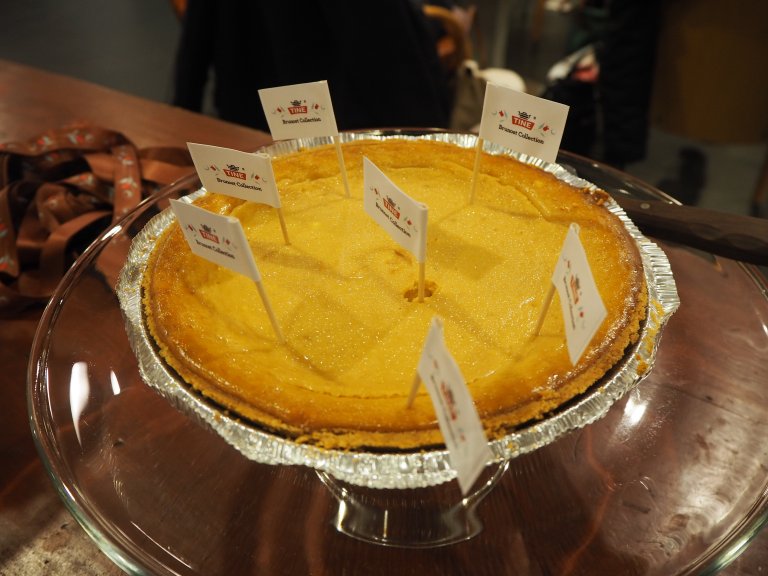 Washington, D.C.
My final assignment as Brunost Ambassador in the USA was visiting Washington, D.C., the American capital. This is a city with lots to see, especially for those with an interest in history, like me. The museums in Washington, D.C. are amazing, and there is so much choice, from art to natural history to air and space. Other remarkable sights include the White House, the Washington Monument and the Lincoln Memorial. I also got to tell lots of people about brunost on this trip, and several were brave enough to try it. However, one couple I asked turned out to be half Norwegian, and so they were already very familiar with this cheese!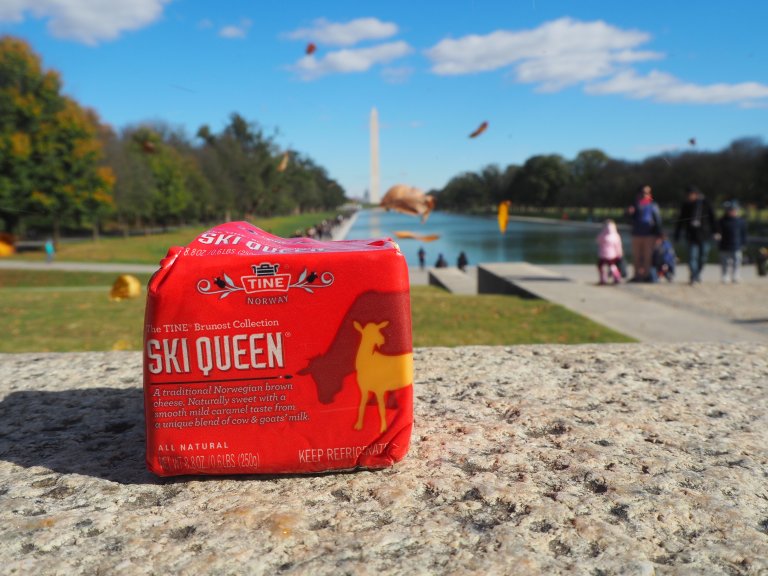 All in all, my trip to New York was super interesting and I encountered both new and old lovers of the Norwegian national cheese. For some of the people I met, this cheese was a whole new experience, while for others, trying brunost in a cake or in toffee was a new experience. And in case you are wondering, brunost can be found in several supermarkets around the country. Just remember it is often called "Ski Queen" in the USA. Thank you to everyone I met on my trip.