The new Brunost Embassy is my flat just outside of the city centre in Glasgow. I have lived in this flat for a while now, and I like it very much. It is just a short walk from the shops in the city centre, which is convenient because I prefer to walk everywhere! The flat is also just a few min walk from where I go to pole fitness classes.
It is in this flat all the Brunost Ambassador activities are being planned! It is also in this flat I do my Phd work. As I am currently a writing up student, I have made one of my bedrooms into an office. It is here I spend most of my day! The wall above my desk is filled with post-it notes, while my desk is filled with books and papers relevant for my thesis.
The most important room in my flat, I think, is the kitchen. I love making food, but I must admit that making cakes and desserts are my favourite. I often have my friends over for food, cakes and board games. My kitchen is, sadly, rather small. This means that by the time I am done cooking, the kitchen is usually a complete mess. The kitchen is also where all the brunost-related recipes are tested. The last dish I made was homemade "prim" from some leftover brunost. Prim is like a soft cheese version of brunost, and it is both sweet and creamy and it taste delicious on a slice of bread or on British scones.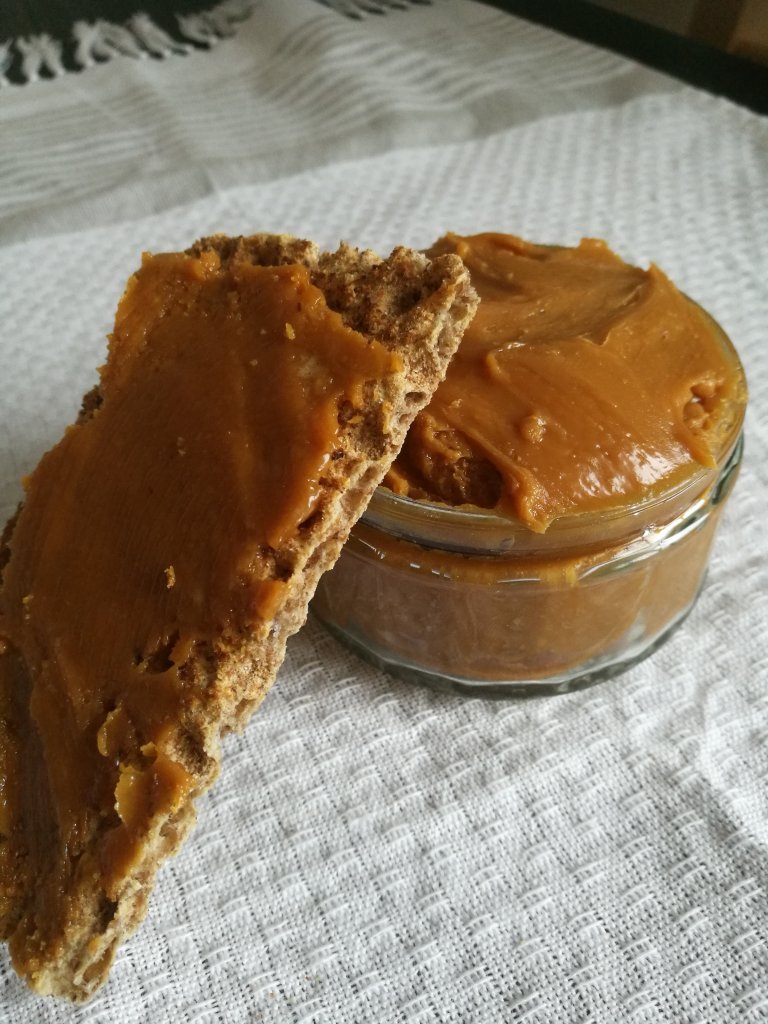 Another important room in the Brunost Embassy is of course my living room. This is the room where I do my brunost ambassador planning! I have a dinner table that is currently doing the work as the embassy office, while my sofa is doing its part as a yarn-holder. I am working on designing a brunost-jumper, which requires both the table for writing down the pattern and drawing the design, and the sofa for the knitting! I enjoy knitting, and I usually work on several projects at the same time! It will be interesting to see how the brunost-jumper will progress, as this is the first time I am designing a jumper myself! I can't wait to show all of you the result.