We have teamed up with the talented Nevada Berg from North Wild Kitchen, who is our Brunost Brand Ambassador for 2020 and 2021!
Nevada is originally from Utah in the US, but moved to a small village in the heart of Norway with her husband and son four years ago. She combined her love for writing, photography, history and storytelling to convey her journey in Norway to the world, by creating the highly praised food blog northwildkitchen.com. In 2016, she won the coveted Blog of the Year by Saveur Magazine and her first cookbook, released in 2018, was selected as one of the NY Times 19 best cookbooks of the fall. With her focus on slow Nordic living, storytelling and traditional Norwegian food recipes, we immediately knew that Nevada would be the perfect Brunost Brand Ambassador.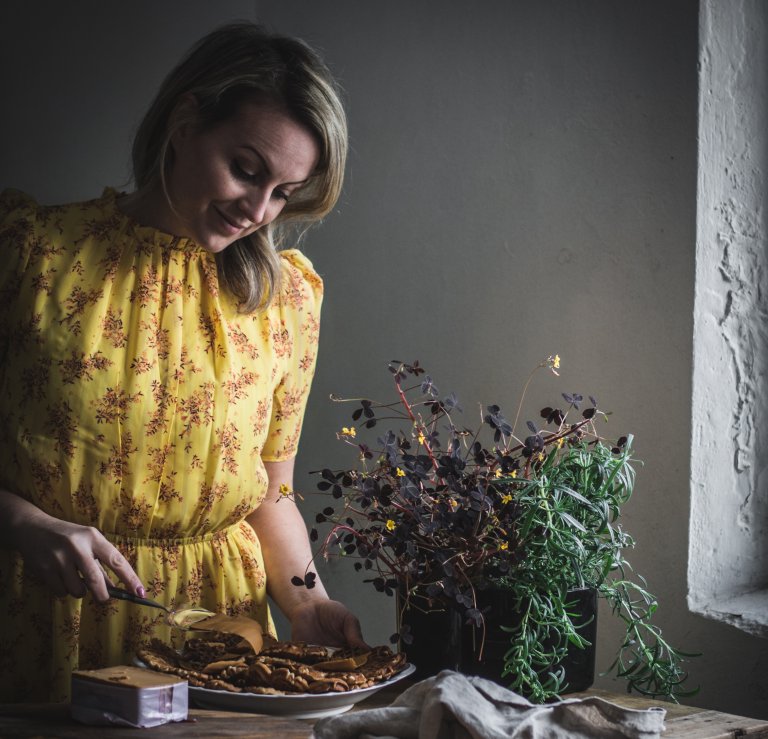 Each month, Nevada is going to share a recipe featuring Brunost on her website - everything from sweet to savory dishes. You will also find the recipes here on tinebrunost.com, so stay tuned!
Check out her first recipe for Brunost, Buttermilk and Cinnamon waffles here.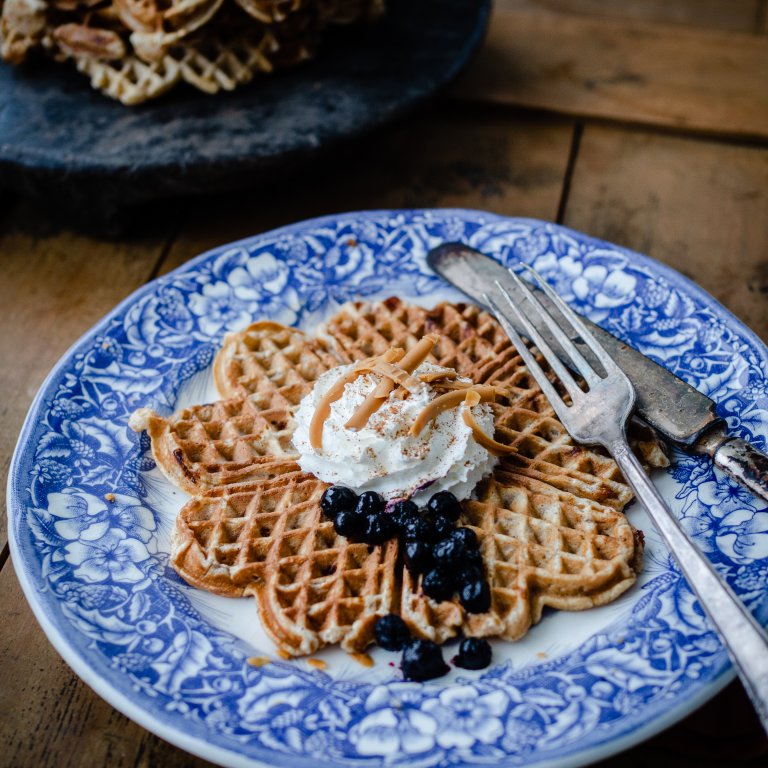 Here is an excerpt from Nevada's website, where she talks about her relationship with Brunost:
"It's difficult to pinpoint my very first taste of Brunost – it was somewhere mixed in with all the other exciting flavors I was being introduced to as a first-time visitor to this incredible country. While the sights, smells, and excitement of experiencing Norway for the first time may have clouded that exact moment, it only took one bite for me to completely understand and appreciate this culinary gem that belongs to Norway.
I spent three months during my first summer here eating my way through blocks of Brunost. It was the most simple and exquisite flavor to top on my slice of hearty bread, where other toppings such as caviar in tube form couldn't quite grab my attention in the same way. I remember my mother-in-law making finnbiff, a stew made of thinly sliced reindeer, and she explained that the rich sauce encompassing the dish always had a few slices of Brunost added in as per custom and to ensure the right amount of creaminess.
Brown cheese has been a part of life ever since that summer. It's always in the fridge and adorns slices of bread and baked goods at will. I've had the pleasure of visiting local producers of Brunost and have begun to see the innovations of taking it from a topping to incorporating it more so into desserts, entrees, and the like. It was from these interactions that I began looking at Brunost as an ingredient I could incorporate in my everyday cooking whilst still celebrating its traditional place on top of my baked goods and waffles."
Read the full article here.